Stay fit while on the go
Sheraton Fitness is providing you with the tools and information you need to perform at a high level - no matter where your travels take you.
Sheraton Fitness at Sheraton Roma Hotel is located on the -1st floor and available 24 hours a day. You'll feel the difference in the air with our Technogym equipment, that includes bikes, chest press, dumb-bells, workout benches, leg curls, treadmills, etc.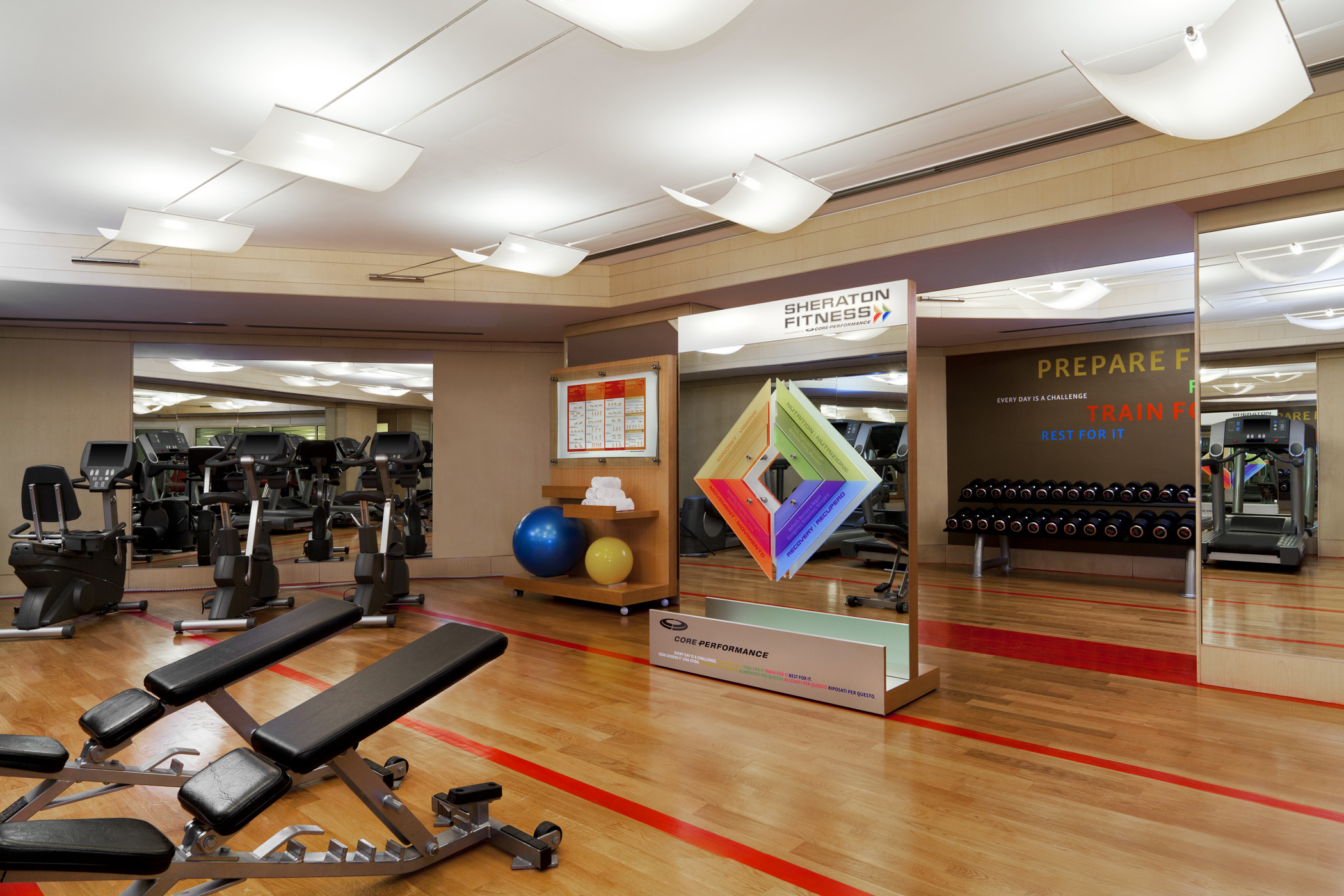 The key four main ideas
the know-how you need for an active lifestyle
Mindset
Reflecting and focusing thoughts to create a performance mindset.
Nutrition
Properly fueling and hydrating to sustain peak performance levels.
Movement
Optimizing performance through mobility, stability and balance.
Recovery
Recharging mind and body to perform at your best thought out the day.