The Aperitivo
Everyday from 6.30 pm to 8.30 pm
A social event & a must when in Italy, the Aperitivo is a simple and very social idea: meet up with friends while having a cocktail and enjoying hors d'oeuvres. It is hard to pinpoint exactly the origins; some say Turin, others Milan, but what it's most important is to have a good time.

Find your spot in one of our two rooftop terraces, overviewing the green EUR neighborhood or with panoramic views of the Palazzo della Civiltà Italiana, aka. the Square Colosseum, and the dome of the Basilica di San Paolo e San Pietro.
Martini, an Italian icon
With 150 years of history and passion, Martini and Sheraton Roma have partnered up to make your Aperitivo experience unforgettable.
Whether you prefer a Negroni or a Martini Tonic, our Club Lounge team is ready to shake, stir and serve many cocktails for you to try:
Martini Ambrato & tonic
Americano
Negroni
Martini Sbagliato
Martini Rubino & tonic
Martini Bianco & tonic
Martini Rosso & tonic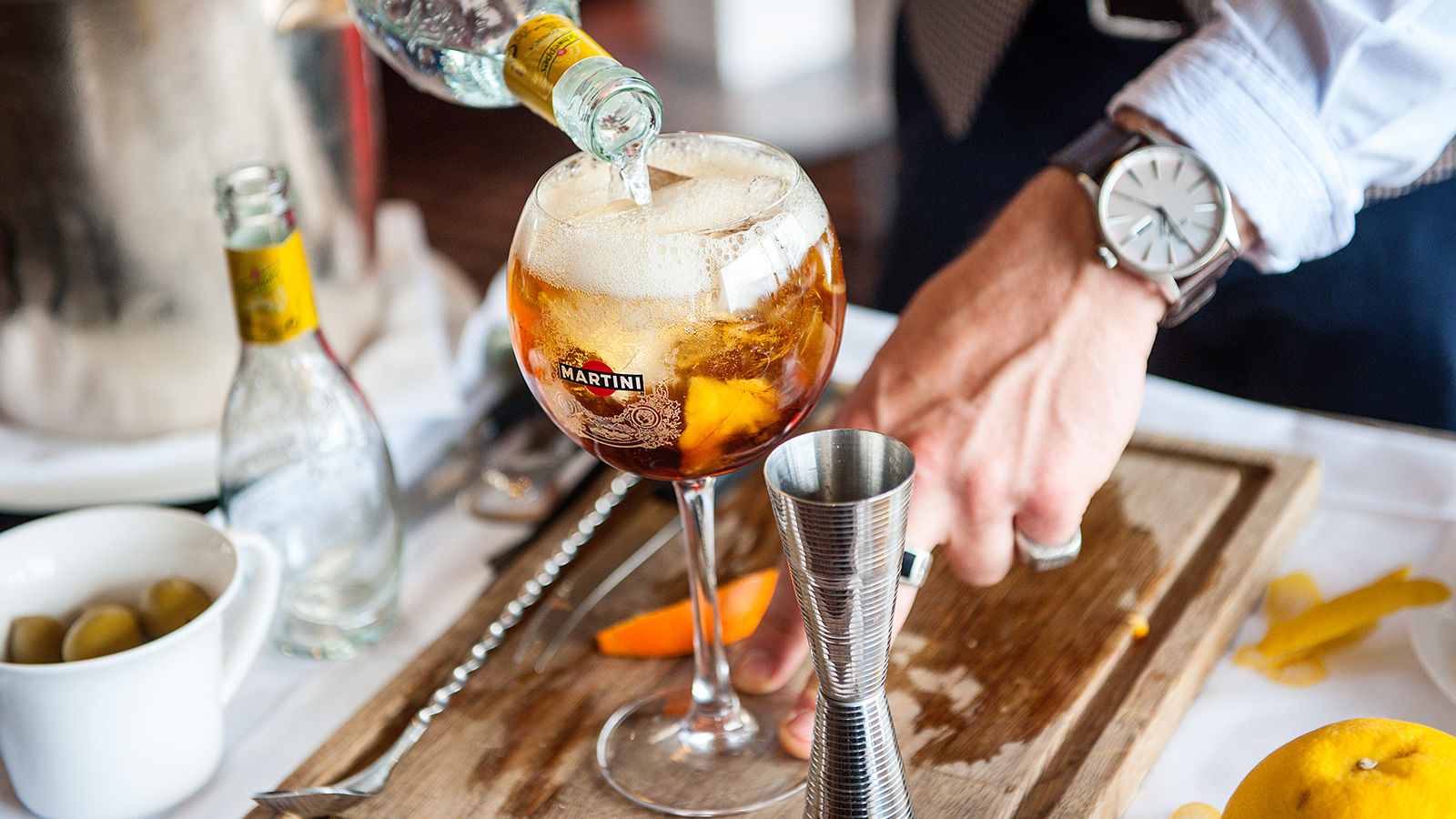 Two rooftop terraces, pick your side