Discover the new Club Lounge
Grander than ever
The Sheraton Club offers a relaxing and comfortable space reserved to Club Room and Suite guests. Located at 6th floor, complete with a sitting area, living room and two rooftop terraces and solarium, it is both convenient and exclusive, and has been renovated for a higher level of comfort.
What's new?
two rooftop terraces
Italian design
Italian food and drinks
wine cellar
Afternoon Aperitivo
international magazines and newspapers
Opening times:
Monday, Saturday and Sunday - 11:00 AM / 11:00 PM (unattended from 11:00 AM to 03:00 PM), breakfast at Aqvi Restaurant
Tuesday, Wednesday, Thursday and Friday - 06:30 AM / 11:00 PM, breakfast at Club Lounge or full breakfast at Aqvi restaurant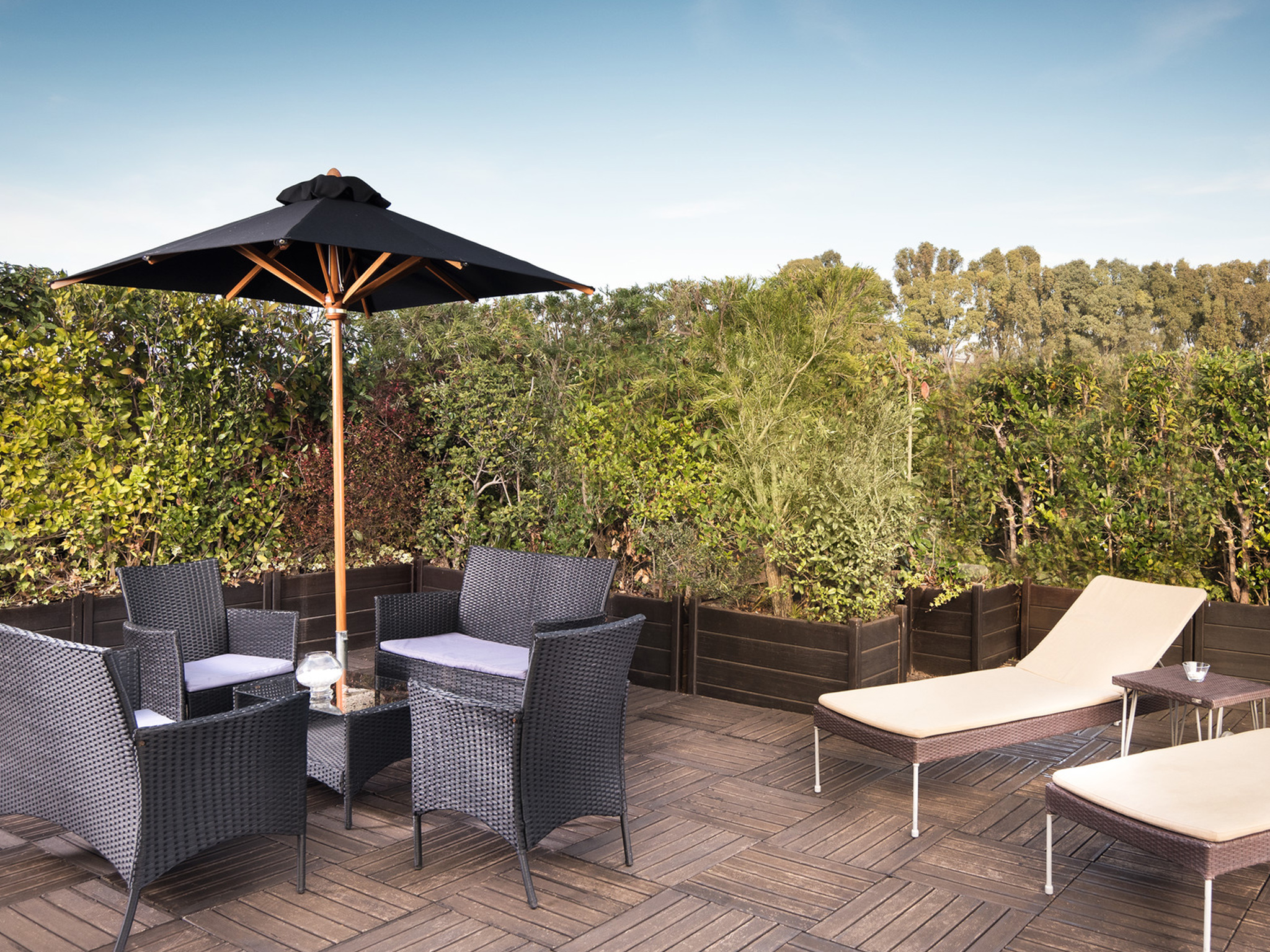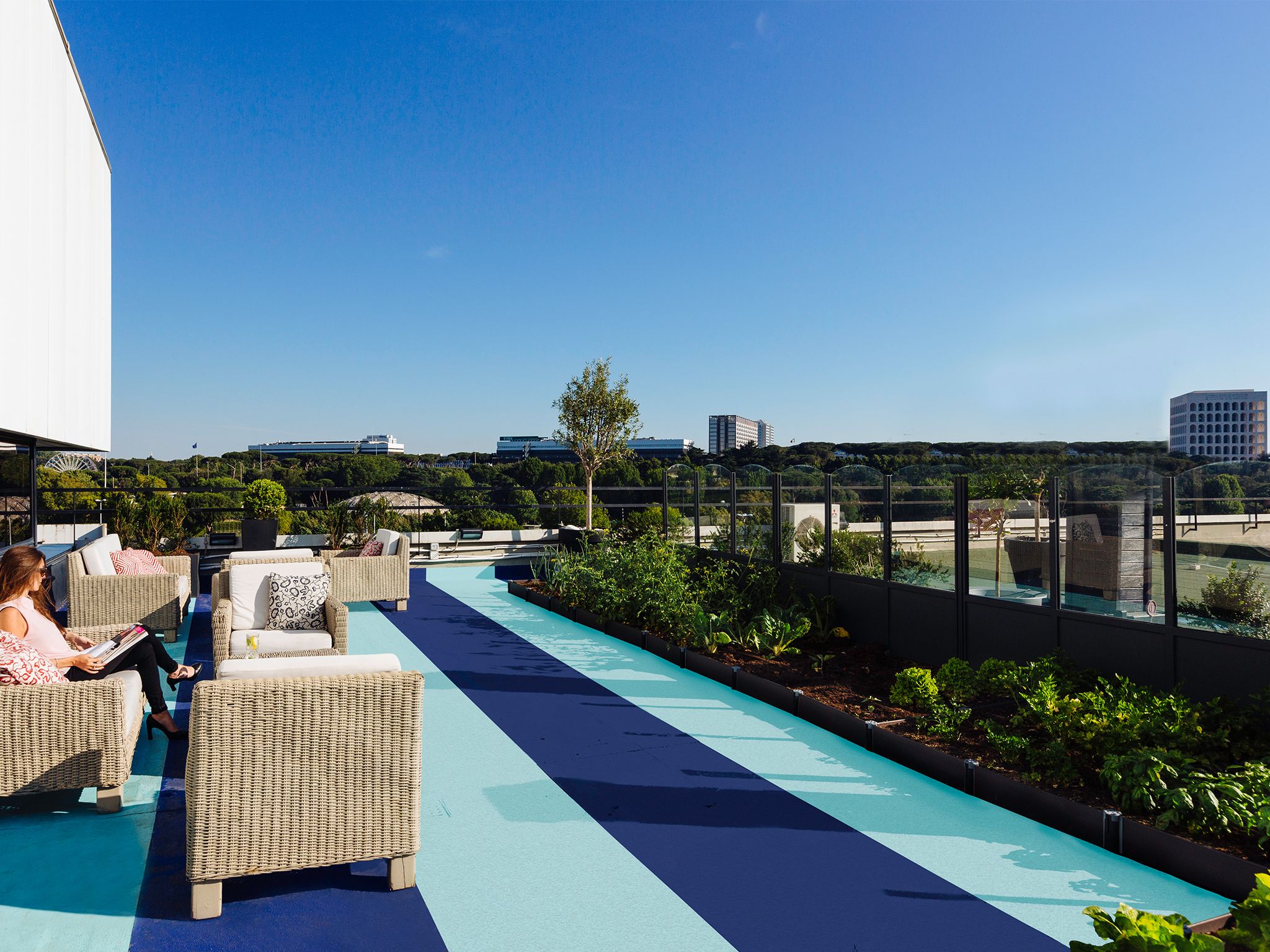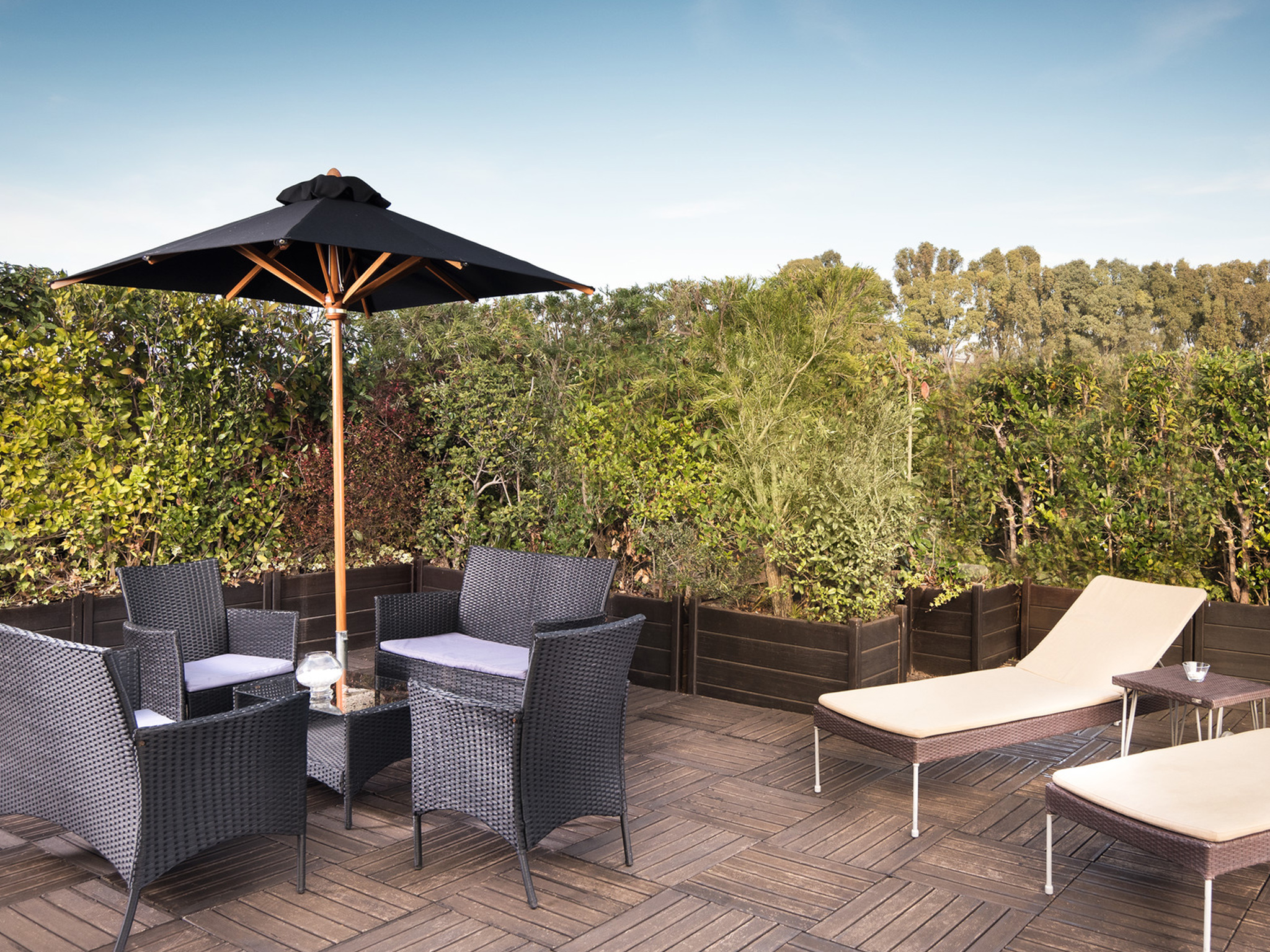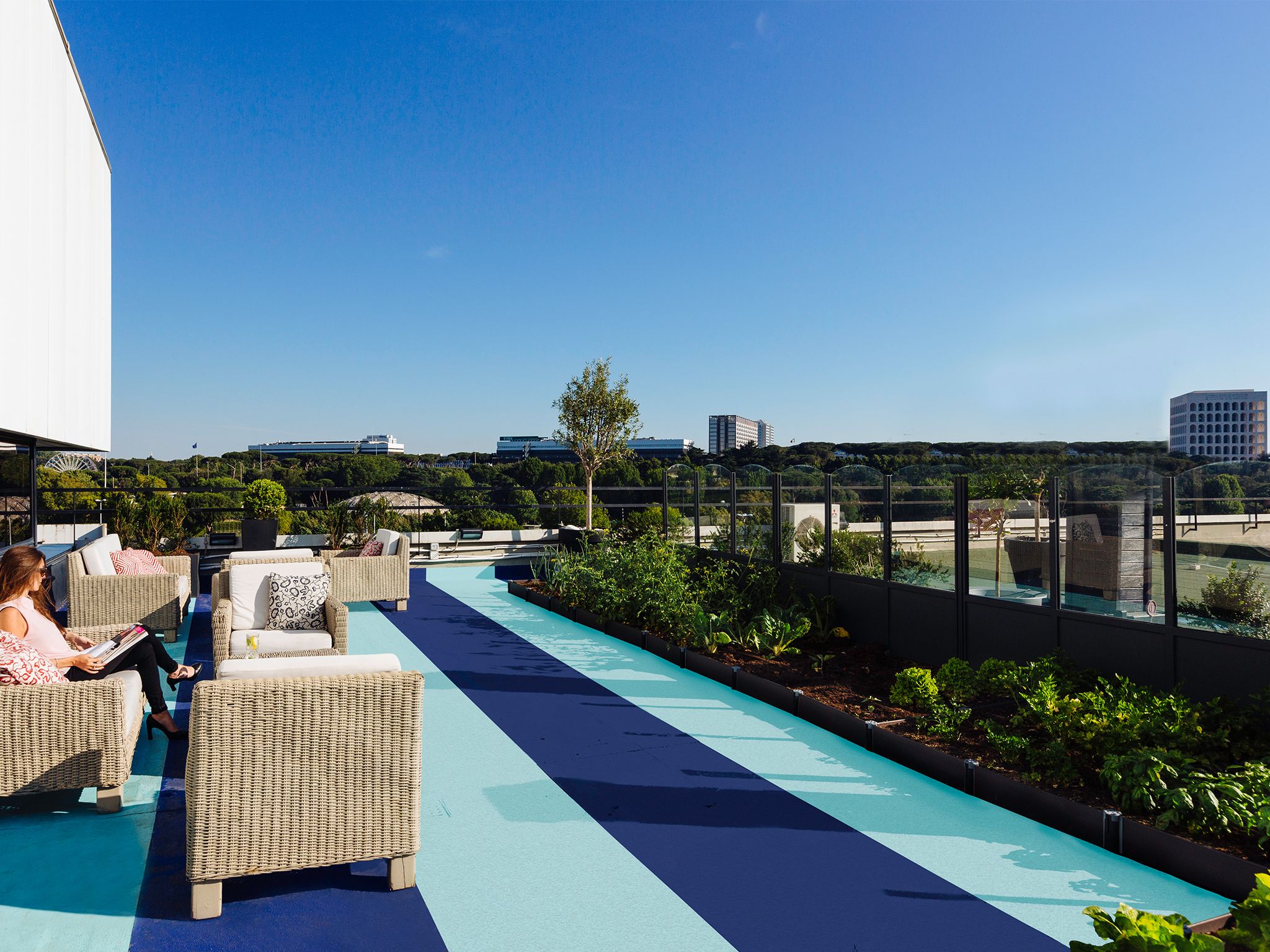 Sweet temptations
Handpicked selection of Italian produce:
artisan jams and marmalades
perfect pastries and sandwiches
cold cuts and cheeses
fresh fruit
smoothies and juices
Kusmi tea
Illy coffee
mini-omelet and pancakes
make your own muesli, with cereal, dried fruit and trentino yogurt
Wine cellar at your disposal
from 06.00 pm to 09.30 pm
Red, white, rosé or sparkling? Take a break, pick your wine, pick your spot and grab something to nibble on from a selection of sweet and salty snacks:
Italian biscuit selection
Illy coffee
soft drinks
wines
salty snacks
dried fruit and nuts
Enjoy a rooftop Aperitivo
from 6.30 pm to 8.30 pm
Send your taste buds in an all-Italian tour with the aperitivo buffet created and reinvented daily by our Chef, accompanied by a Martini cocktail from our menu:
Martini Ambrato & tonic
Americano
Negroni
Martini Sbagliato
Martini Rubino & tonic
Martini Bianco & tonic
Martini Rosso & tonic
Italian design
Craftsmanship and comfort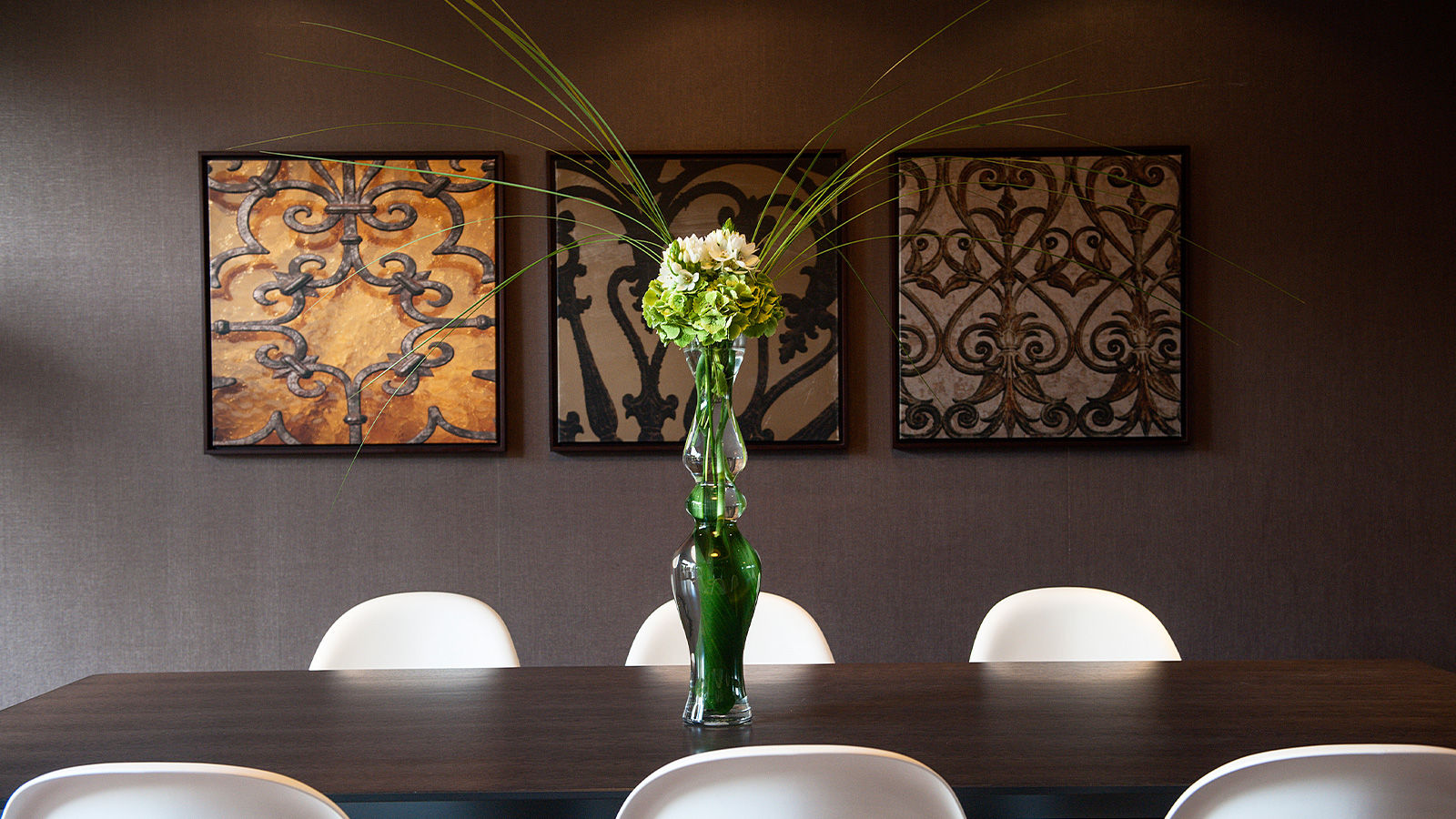 Italian design is universally recognized as sophisticated, trendsetting, high quality and detailed-oriented, using precious materials to produce excellent craftsmanship that unite art and design.
We have redesigned our Club Lounge to elevate your stay with the very best Made in Italy furnishings by world-class artisans - like Molteni &C, Desalto, Flos and Artemideteni.
Sweeping views
Experience Rome from an elevated point of view when you book a Club stay