Breakfast at Sheraton Roma Hotel
Start your day at AQVI
from 6.30 am to 10.30 am | Weekend from 6.30 am to 11.00 am
Enjoy the breakfast at AQVI Pool Restaurant & Bar. Every day on the ground floor you can have your breakfast in a casual atmosphere.
Do not have time for a full buffet breakfast? In-room dining breakfast is available from 06:00 am until 03:00 pm.
Please inform your order-taker of any allergy or specific dietary requirements that we should be informed of, when preparing your menu request.
Do you want more? Visit our V Bar from 10.30 am to 01.00 am.
Have a look at our full breakfast menu here >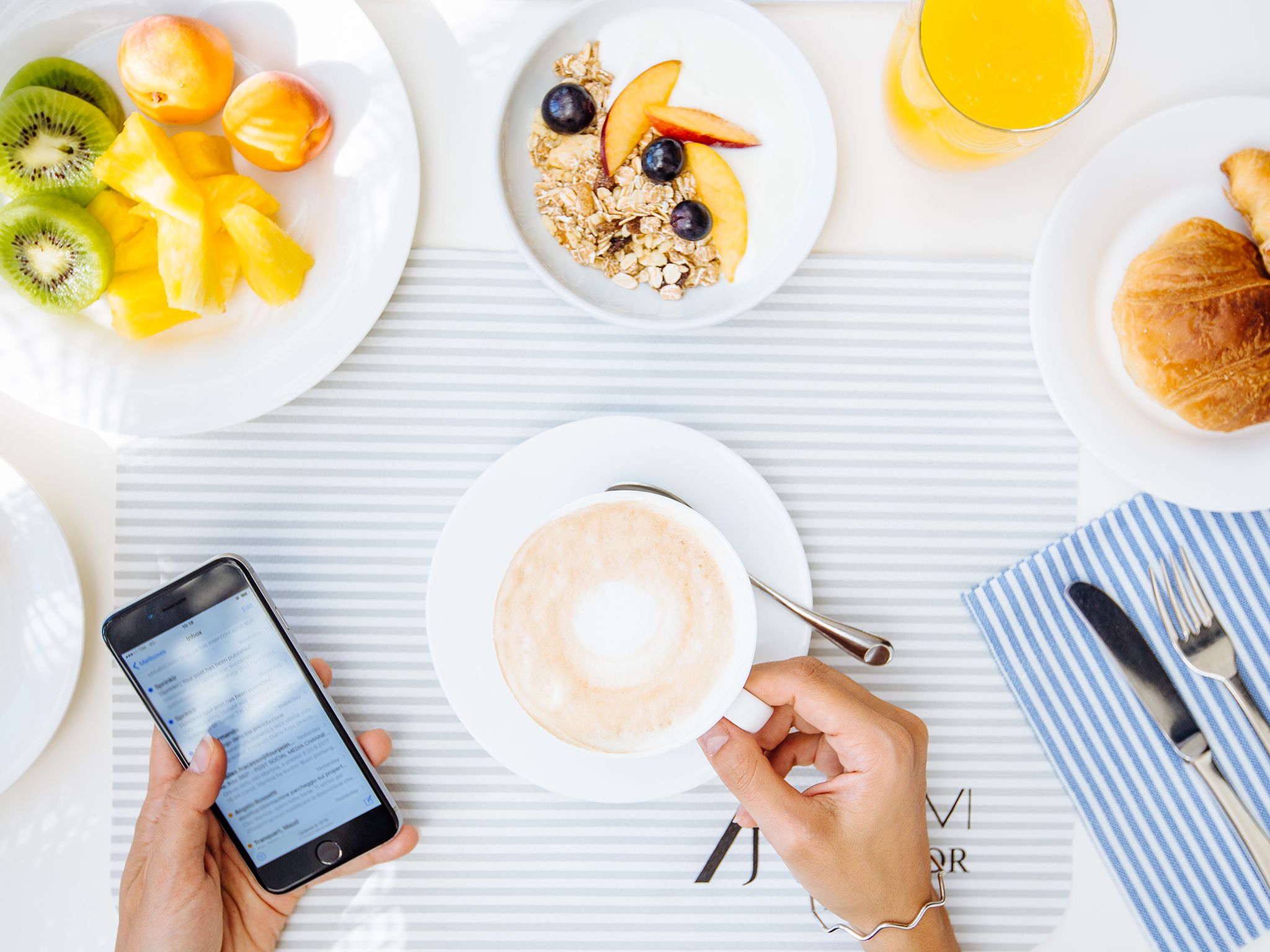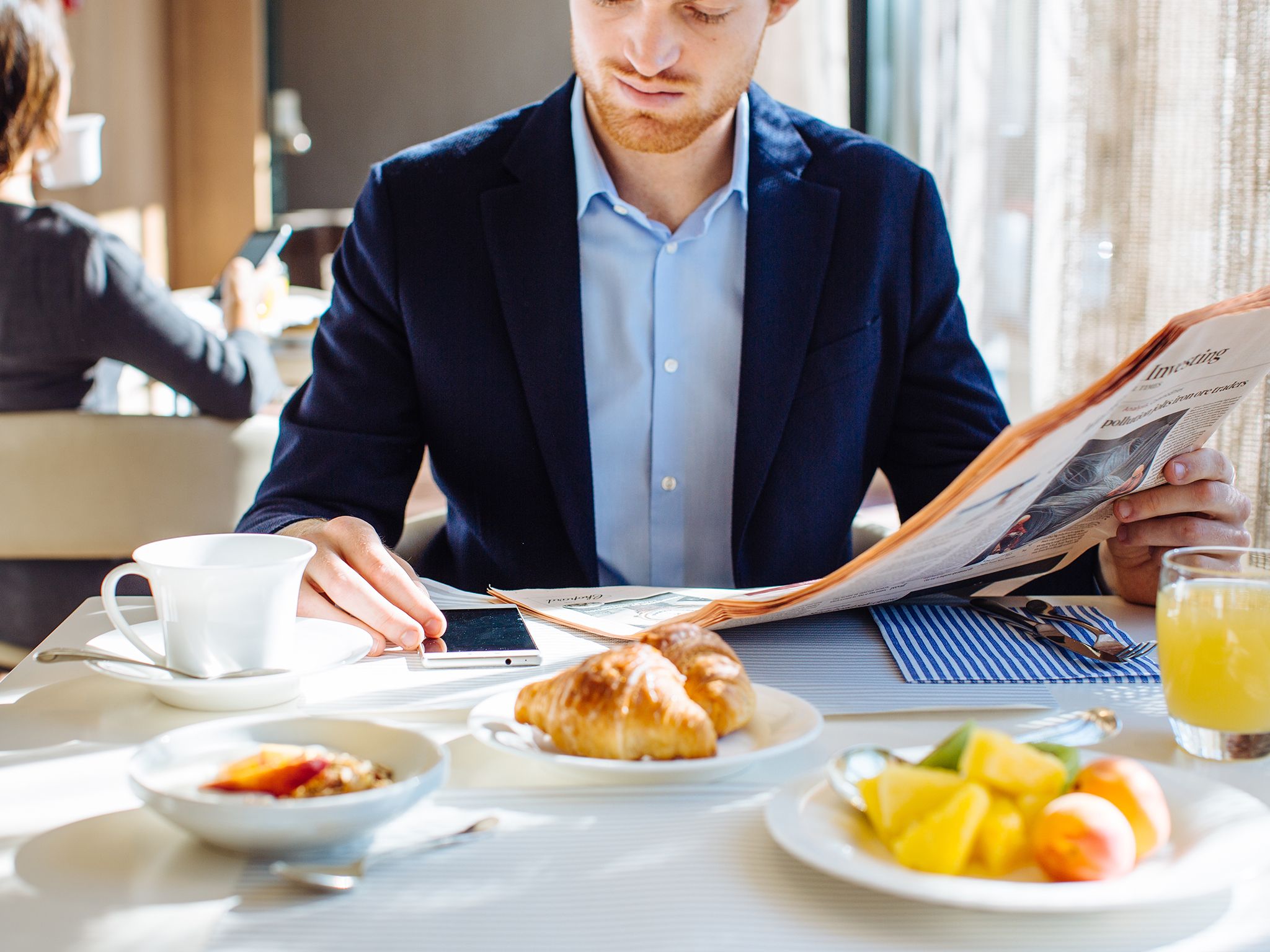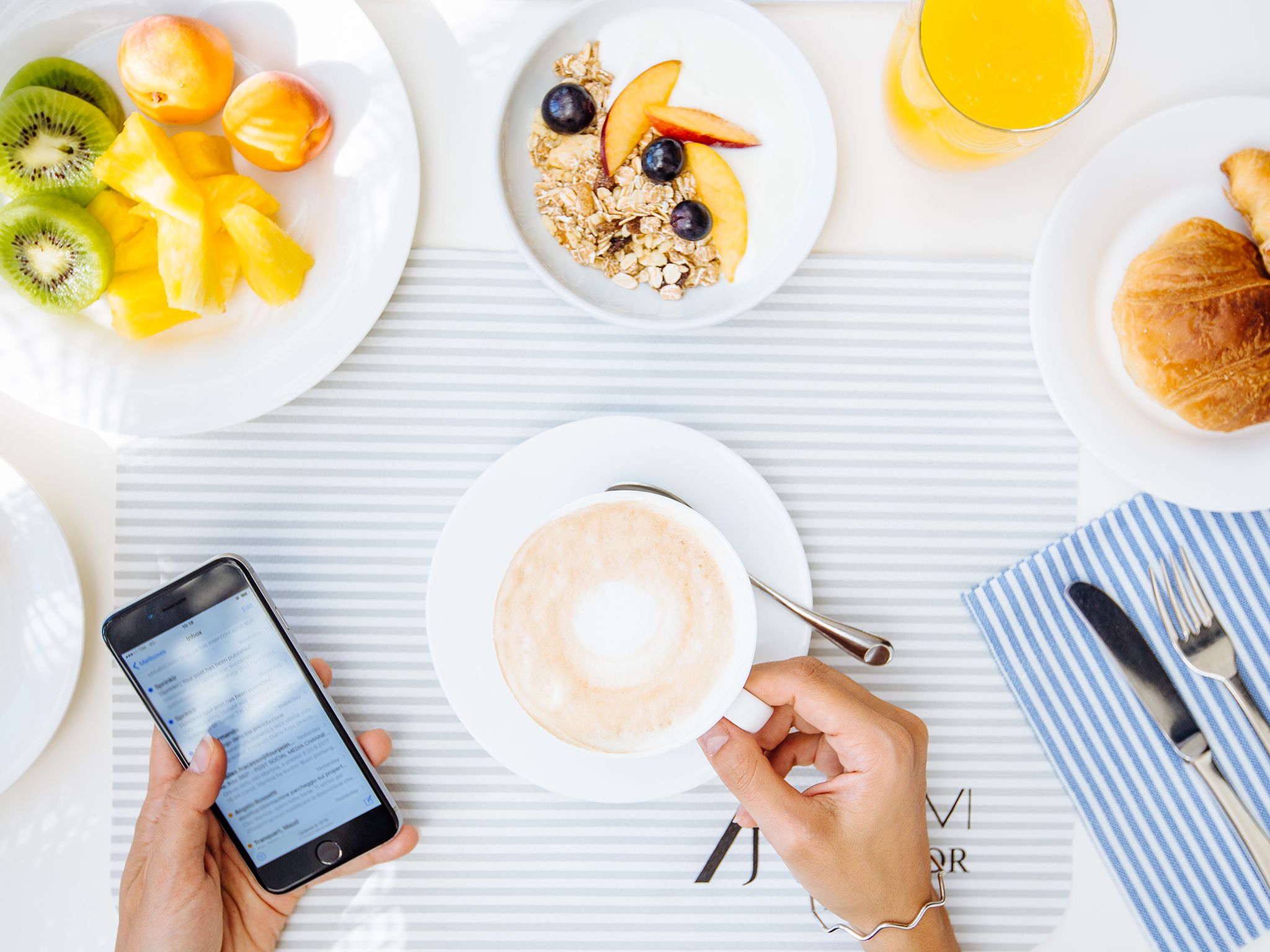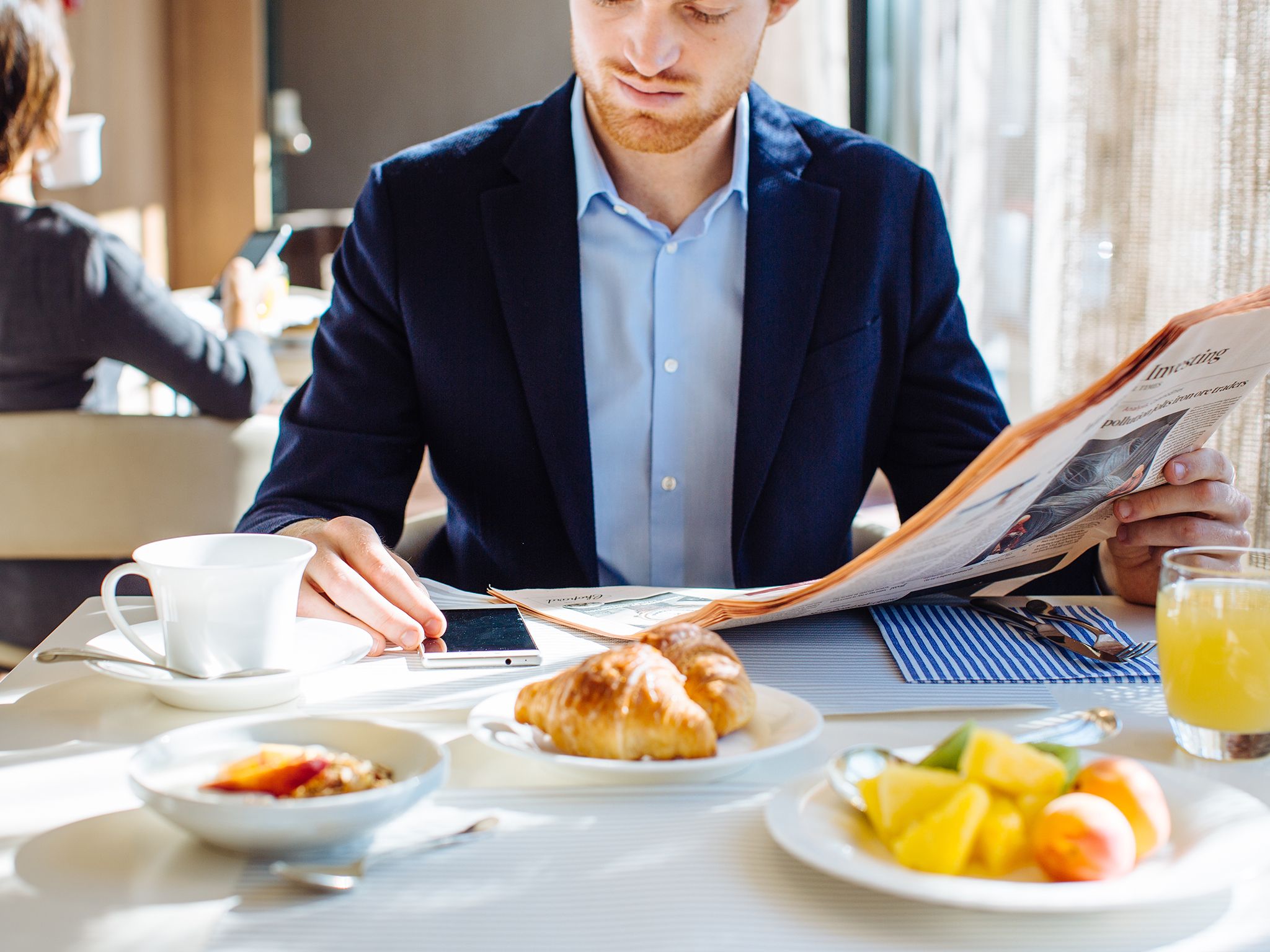 BUFFET BREAKFAST
Freshly squeezed orange, grapefruit or tomato juice
Hot Beverages
Scrambled or boiled eggs
Bacon, grilled ham or sausages
Congeee with onions, feta cheese and vegetable mix
Assorted bread and Danish pastry, jam, honey and butter
Choice of cereals served with hot or cold milk
Muesli, Cornflakes, Rice krispies, "All bran" Chocolate cereals
Choice of yoghurts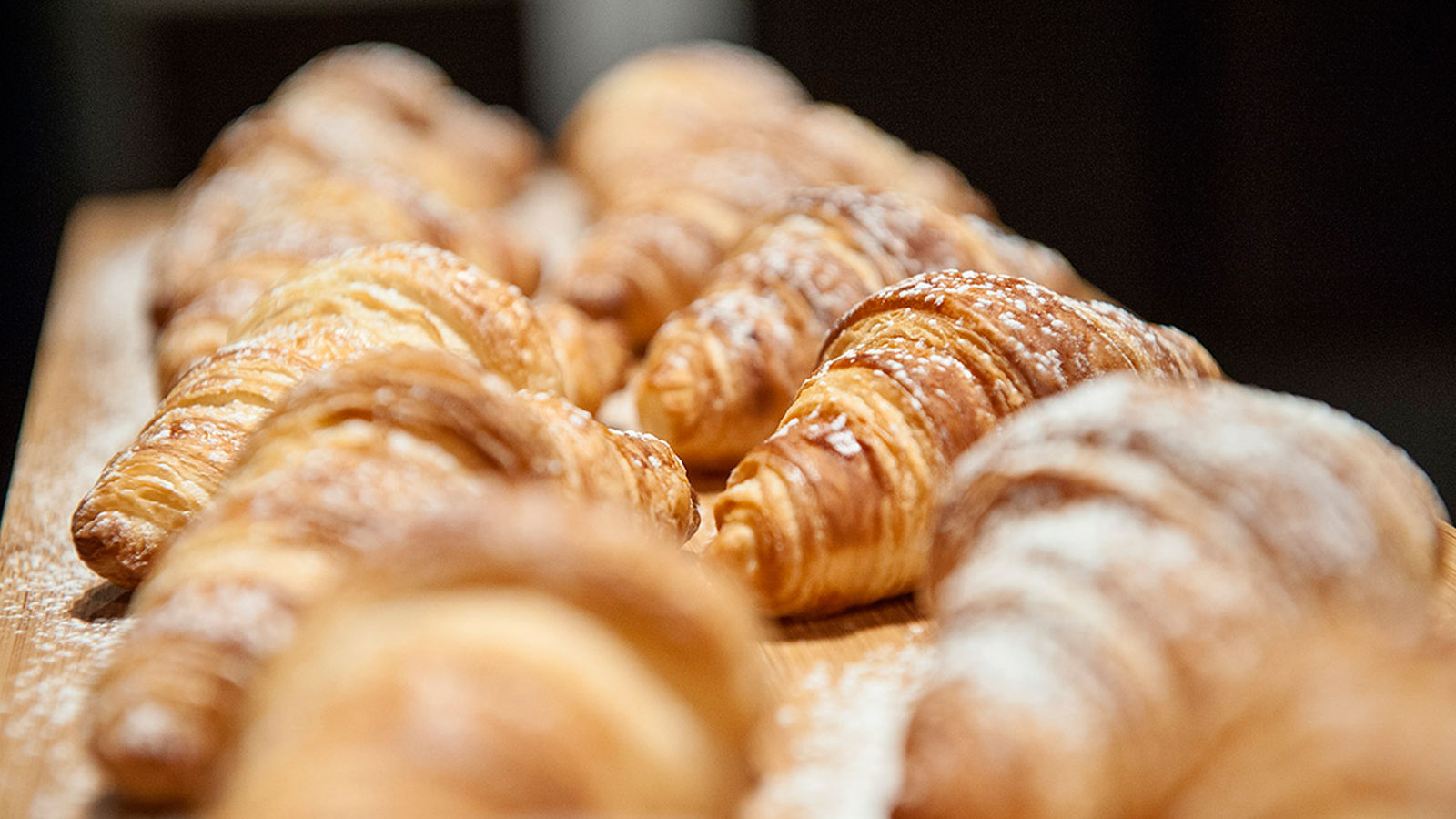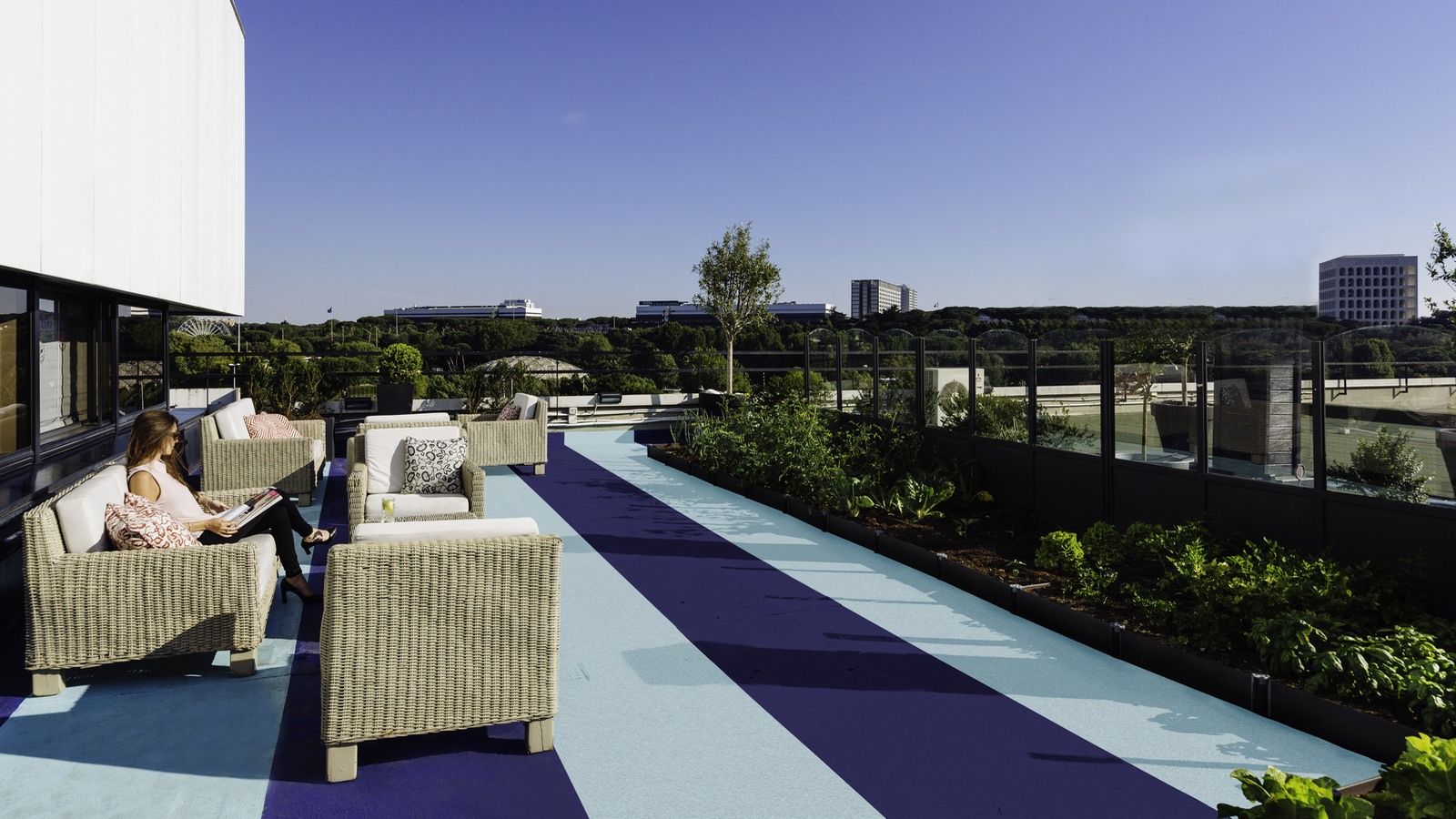 Pretend more
From 6.30 am to 11.00 am
The New Club Lounge is specially appointed for our sophisticated business and leisure travellers staying in a Club Room or Suite with complimentary breakfast.
Full American buffett breakfast is served every day on the ground floor at AQVI restaurant.

If you miss the breakfast do not worry. With Club lounge pick your spot and grab something to nibble on from a selection of sweet and salty snacks.
Breakfast to go
If you are an early riser, have a small appetite or are in a hurry and have to leave the hotel in the early hours, Sheraton Roma hotel offers an "express" solution. Try our Breakast to go for 8€, that includes:
Coffee to go
2 croissants or danish pastries
freshly squeezed orange juice